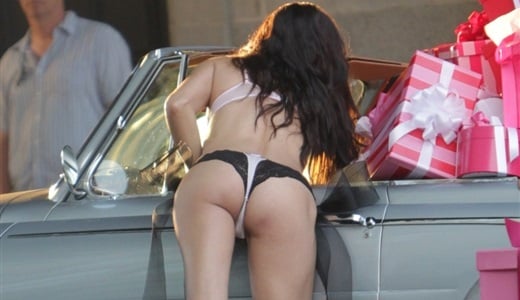 ---
Model Adriana Lima bends over in a thong while shooting a commercial for Victoria's Secret in the photos below.
Lingerie companies like Victoria's Secret often target their advertising to men. Not only because most Western men are effeminate cross-dressing trannies, but also because they are the ones that usually buy the lingerie for their wives/girlfriends.
What better way to sell the infidel men on a set of lingerie then to show Adriana Lima wearing it while leaning into a car like a prostitute looking to turn a trick. Instinctively Western men will imagine their women doing the same thing, and become uncontrollably aroused by the thought of kissing them and tasting all the strange dick they sucked after a long night out hooking.