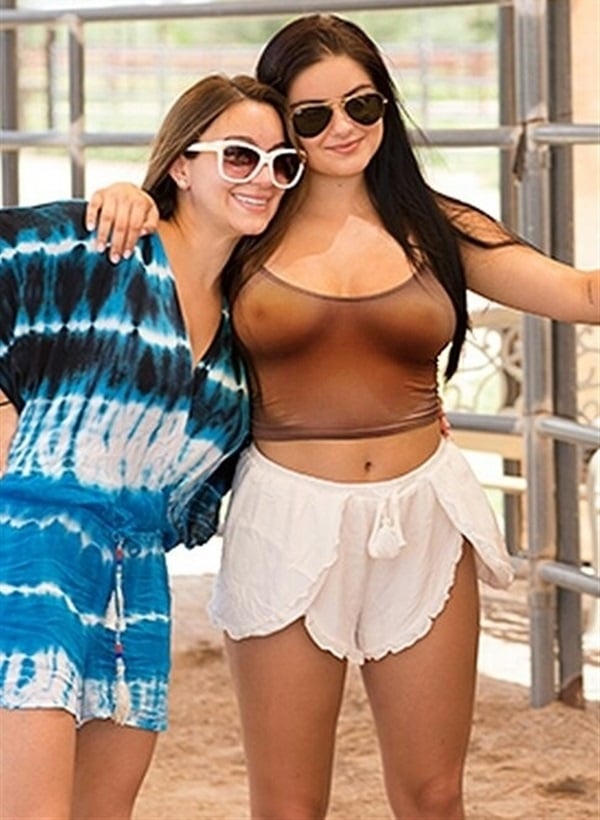 ---
Ariel Winter and Bella Thorne are the two biggest social media whores in young Hollywood, and they have just taken their slut rivalry to the next level, as they go head-to-head posting pics showing off their teen tits while braless in completely see through tops.
First up we have "Modern Family" star Ariel Winter, who's surgically reduced sloppy DD boobies look like they just had an IED go off in-between them in the photo above.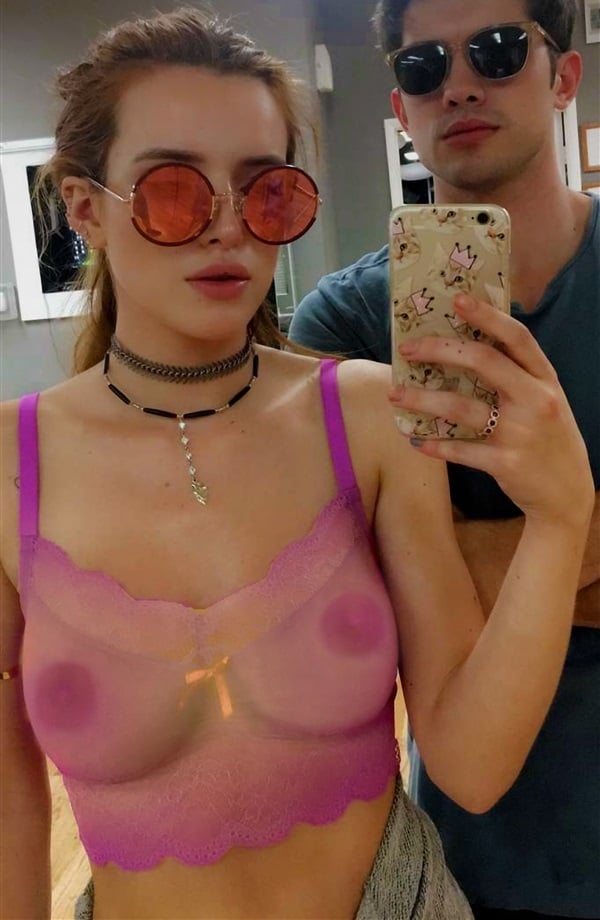 In response former Disney star Bella Thorne shows off her surgically enhanced breast meat and oversized nipples which look like two slices of pita bread in the photo above.
It is difficult to say who won this Ariel Winter vs Bella Thorne tit battle, as each girls' chesticles are repulsive in their own way. However, after seeing these photos one thing is for certain… Ariel and Bella's feud has clearly gotten out of hand and neither girl appears willing to back down. Sadly I fear it won't be long now until this escalates into Snapchat selfies of them bent over comparing assholes.