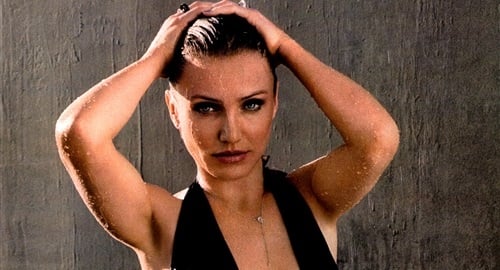 ---
Barren old shrew Cameron Diaz nearly breaks a hip while attempting to be sexy in the photos below from the new issue of Esquire magazine.
When will the decrepit crone Cameron Diaz learn that she hasn't been sexy in 30 years, and that still attempting to be a sex symbol is hazardous to her health. For either Cameron is going to overdose on airbrushing, or the sight of her blasphemous weathered body will finally sicken a righteous Muslims so much that he has no choice but to deliver her one of our special pressure cookers.
Yes there is nothing sexy about an elderly woman like Cameron Diaz showing off her saggy tits while jutting out her arthritic hips in photos like these. The West truly shows its complete lack of a refined aesthetic by not putting Cameron Diaz out to pasture many years ago.