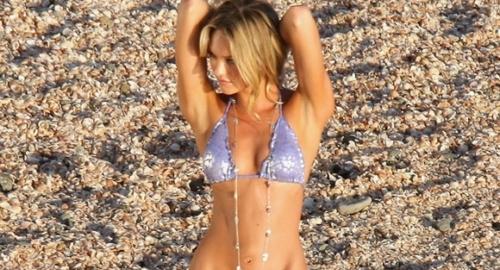 ---
Just look at my new girlfriend, Victoria Secret model Candice Swanepoel, in that bikini. Isn't she a vision?
Of course Candice doesn't know she is my girlfriend just yet. In fact we have never even met. However, there is not a woman alive that can resist a passionate man who is on a mission. Once I explain to her that I am a celebrity jihadist I expect her to melt in my arms and her panties to drop to her ankles.
So world take a last look at Candice Swanepoel's godlike body, because once you she becomes Durka Durka's woman you better believe I'll have her covered head to toe… and chained to my radiator.