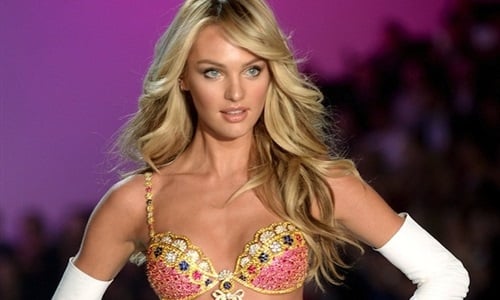 ---
It is that time of the year again, it is time for Victoria's Secret annual fashion show!
As you can see in the photos below, once again the top infidel whores were out in force parading their nearly nude bodies down the runway in lingerie in the hopes of being purchased as a concubine by a virile Muslim man.
After careful review of this years stock, I've identified a couple quality whores (Candice Swanepoel, Adriana Lima, Alessandra Ambrosio, and Doutzen Kroes) who should all fetch top dollar at the Damascus slave market.
Of course picking a good whore for us Muslim men is a bit of an art form, as one must not only look for firm breasts and a tight anus, but also consider the strength of her jaw for its ability to suck a massive manhood and take a punch if need be.