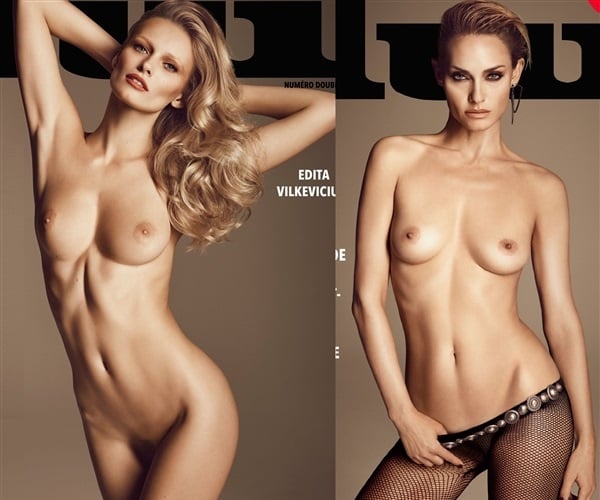 ---
Twelve of the Western world's top so-called "supermodels" pose nude on numerous covers of the new issue of Lui magazine.
Seeing this smorgasbord of long, lean, and perfectly proportioned nude women on the various covers of this French smut mag may be extremely exciting to the pathetically depraved infidel masses, but it is completely ordinary to us virile Muslim men who all possess harems filled with this quality of woman. In fact, any competent Muslim cocksman has already dumped his load a few times into most of the models featured on these covers.
Yes seeing these nude models on the cover of Lui does nothing to stir our pious Islamic loins. However, the photos below of various celebrity sass-mouthed women with battered faces certainly does get our juices flowing. In fact, I have already released two mighty flows from my enormous ball satchel while looking at these pics, and my tunic snake still stands rigid with approval. The Kim Kardashian one is especially satisfying, and Allah willing will some day soon be a reality.