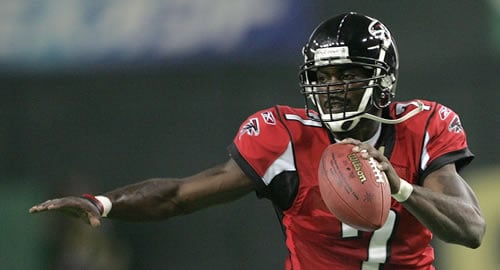 ---
BET intends to create a new reality show staring convicted animal abuser and NFL QB Michael Vick, the Los Angeles Times is reporting.
According to our sources, the show, tentatively titled Michael Vick: The Dogg Pound, will begin filming at the end of the NFL season. It will chronicle Vick as he performs his court mandated community service at various animal shelters.
Shockingly, Vick's primary role at the shelters will be to euthanize sick and unwanted animals. Each episode will begin with the host giving Vick a target number of dogs and cats to put down, and a list of new and inventive methods for doing so. If Vick hits his target goal, he will be rewarded with cash and prizes. If Vick misses his target, he will be forced to partake in humiliating challenges such as walking barefoot through dog feces and sniffing a dog's behind.
BET was not immediately available for comment.