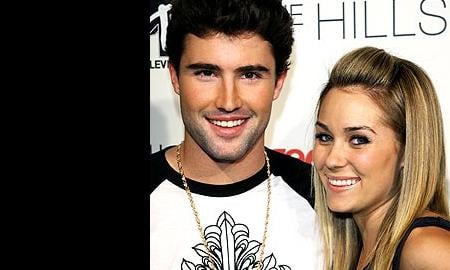 ---
We caught up with Lauren Conrad from MTV's "The Hills" coming out of a Fuddruckers on Sunset Thursday night. Our reporter on the scene inquired about Lauren's on and off again relationship with male socialite Brody Jenner."Things with Brody are going really good right now. He stumbled over to my place just the other night. We played this game were he couldn't remember my name. After about 20 minutes he got it though. It was a new record!"
When asked if her and Brody did anything romantic Lauren responded.
"Yeah we shared something special… You know Brody is a super romantic guy… He really opened up to me and trusted me enough to shit on my chest. Most of it was solid too! I don't want to read into that too much because as you know we are "just friends", but I imagine if he didn't care about a girl he would have made it sloppy."
Lauren declined to comment when asked if she rubbed it in.