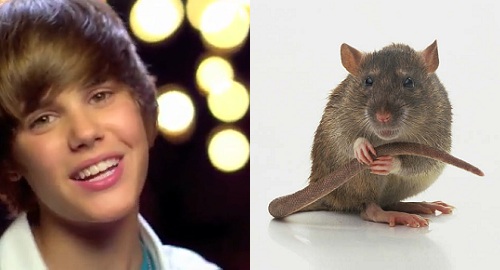 ---
Teen sensation Justin Bieber may be taking the music world by storm, but there's something he'd rather be doing: torturing rats with a hacksaw. According to a source close to Bieber, the Canadian R&B singer spends most of his down time in his parents' basement carving rodents to shreds and pulling apart insects.
"When he's not on tour or in the studio, Justin heads straight for the basement," said the source who wishes to remain anonymous out of fear of retaliation. "The kid is not happy unless he's making some helpless rat scream in pain or pulling the wings off of flies."
The source, who we met in line at the El Pollo Loco in Oxnard, California, also fears that Bieber may direct his sadistic tendencies toward a human target.
"These sickos start with animals, but they move on," said the source. "If this keeps up, there's going to be 'One Less Lonely Girl' walking the streets."