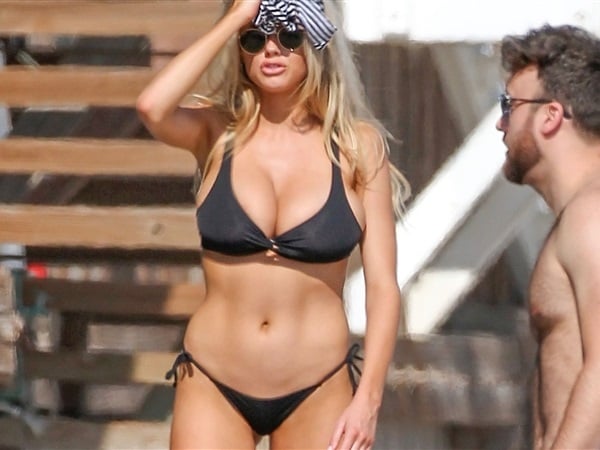 ---
Model Charlotte McKinney shows off her immodestly feminine body in a thong bikini while out on a beach in the photos below.
Thank Allah that in the civilized Islamic world we are not subjected to such grotesque sights as women like Charlotte McKinney flaunting their ass cheeks and bulbous boobies at the beach. For not only are women strictly forbidden from going to the beach, but even if they were allowed we'd have the good sense to make damn well sure that they kept covered up in a full body swim burka.
Yes beaches in holy Muslim countries are wonderful places were men can stroll serenely through the sand arm and arm with their buddies, or frolic playfully in the waves laughing and wrestling without worrying about being infected with lecherous djinns from seeing the sinful bare flesh of degenerate whores in bikinis like Charlotte McKinney. Truly these Charlotte bikini beach pics show that once again the barbaric West has a lot to learn from our vastly superior Muslim culture.