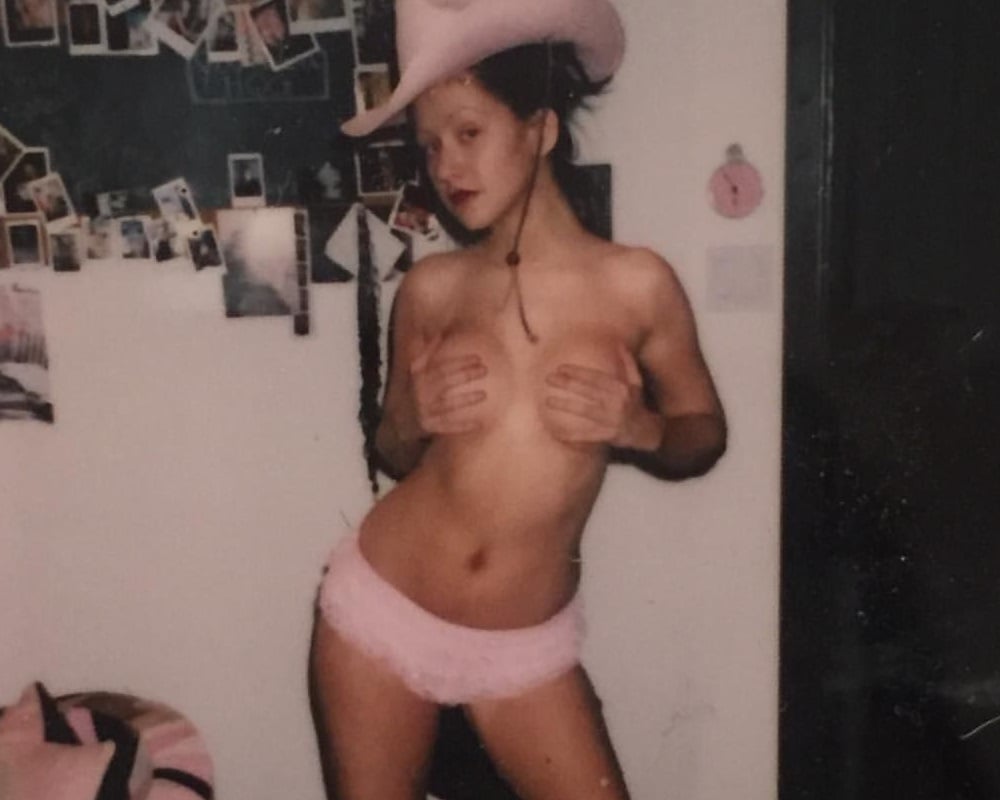 ---
Christina Aguilera shows off her bare breast in the throwback previously unreleased photos below.
Christina is really dating herself with these pics, for they were clearly taken long before the smartphone era on a device known as a Polaroid camera. Of course if we wanted to see Christina's photos from before she was a banged out old slut, we'd have to look at an oil painting on canvas.
One can not help but wonder what sort of circumstances these photos were taken under. Is this a casting couch type situation in which Christina Aguilera is proving to record producers that she has what it takes to be a pop star whore? If that is the case then when are the Polaroids of her blowing a bunch of greasy fat Jews going to be released?