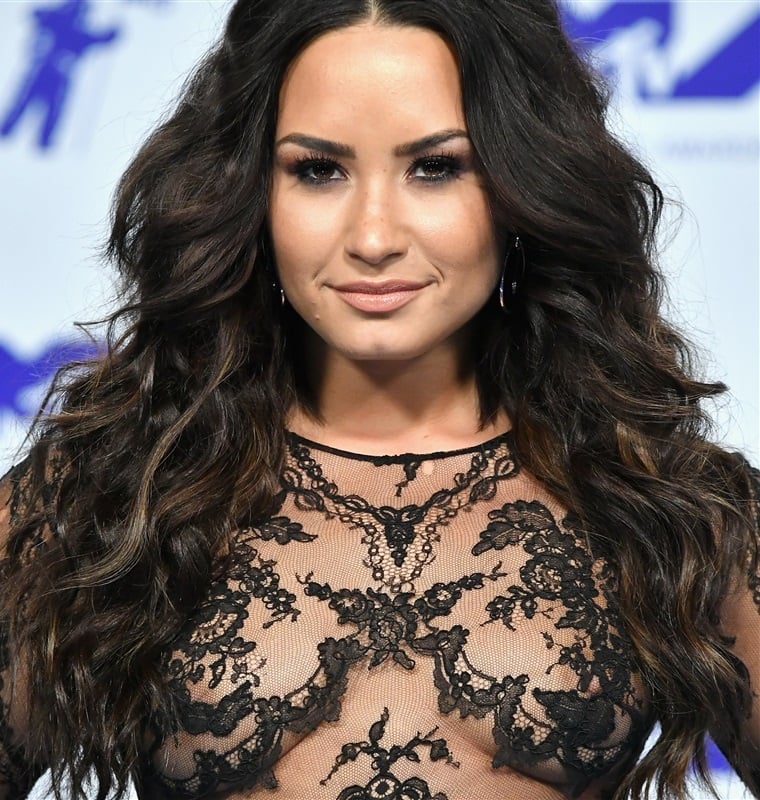 ---
Demi Lovato puts her full nipple on display while in a see through lace top in the photos below from the 2017 MTV Video Music Awards.
At the VMAs MTV once again proved how in touch with the concerns of today's American infidel youth they are by covering the important social issues of the times; denouncing Confederate statues and expressing outrage at transgenders not being allowed in the US military. Of course us powerful Muslims could care less about the tranny G.I. Joe/Jane issue, for whether the Zionist crusaders come wearing dresses or not our brave mujahideen will slaughter them all just the same.
Not surprisingly MTV had no shortage of slutty stars to help them push this completely relevant progressivist social agenda to the brainwashed degenerate kuffar masses, with Demi Lovato being the most brazen with her sloppy boobies hanging out for all to see in these pics. However, we must give Demi some credit for at least being open and honest about her vile gutter skank nature, and not hypocritically trying to hide her sinful tit toppers behind a set of pasties.