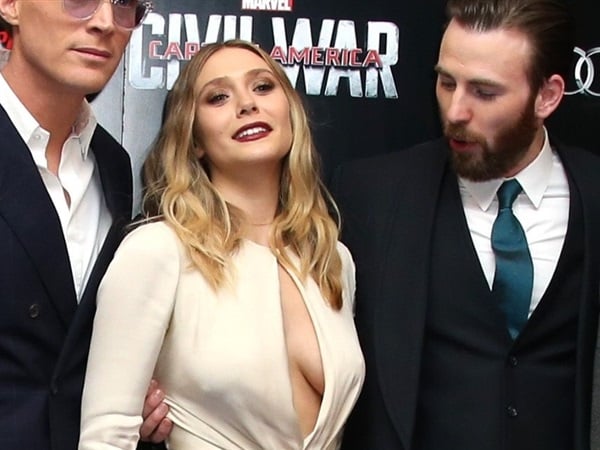 ---
Elizabeth Olsen shows gratuitous amounts of side boob while in a slutty dress at the premiere of her new film "Captain America: Civil War".
Elizabeth is just lucky she did not flaunt her sinful tit meat in front of "Captain Islam", as he would have chopped her head clean of with his mighty scimitar. Then he would have hopped onto his magic carpet and flown around parading his trophy to the cameras, before impaling her decapitated noggin on top the H of the Hollywood sign to serve as a warning to the other brazen harlots to respect Sharia law or pay the price.
Of course Captain America is not nearly as morally upstanding or ruggedly masculine as Captain Islam. In fact, it says a lot about American culture that their superhero is nothing more than a roided up homoqueer in spandex who goes around throwing his giant diaphragm at people. Truly pathetic!