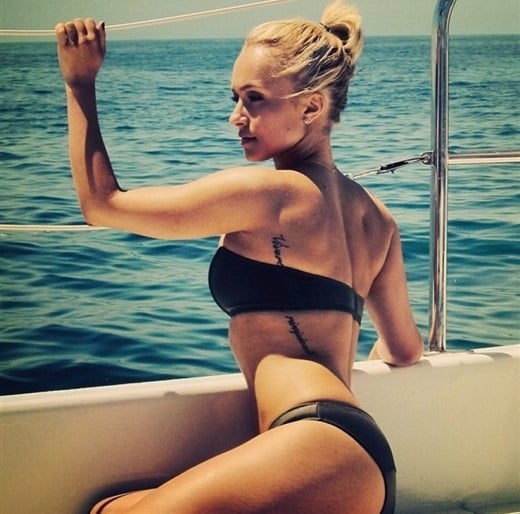 ---
Hayden Panettiere lets loose a blast of flatulence while wearing a bikini and sailing on a yacht in the photo above.
As you can see, Hayden is lifting her ass cheek in preparation for the mighty fart she is about to rip. No doubt the sails on this yacht were rattled, and the was jib nearly ripped from the foremast once Hayden's mighty ass wind hit.
Of course this Hayden Panettiere bikini photo is in poor taste as it is the epitome of rich privileged Hollywood excess. While commoners clench and strain to control their gas while out on the water so as not to tip over their canoes, Hayden freely drops bombs out of her anus without a care in the world. Certainly Hayden's lavish ocean butt burping lifestyle is something better kept from the public eye.