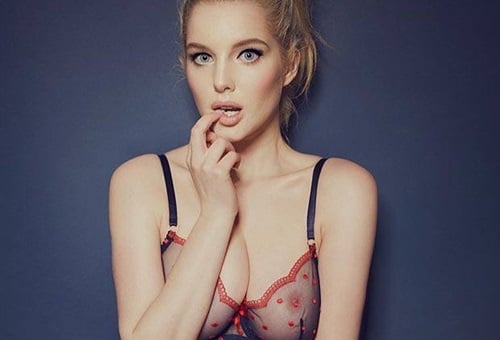 ---
A preview of UK model Helen Flanagan's 2014 calendar has just leaked to the web.
As you can see in the photos below, 2014 is going to be another whorish year in the infidel West with sluts like Helen Flanagan flaunting their sinful breasts at will.
Allah willing by 2015 Sharia law will be instituted in Britain, and Helen Flanagan's calendar photos will just be her crumbled up in a heap with righteous Muslim stones laying around her. Now that would be one calendar that would bring a smile to my face every day of the year.