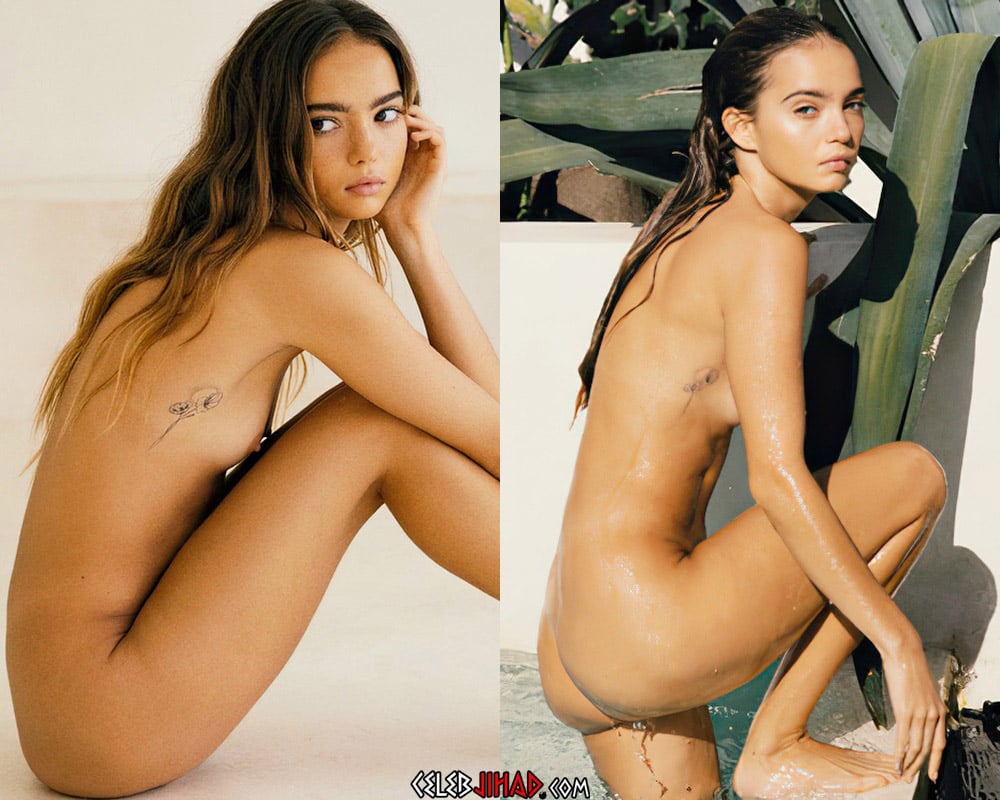 ---
The gallery and video clips below constitute the ultimate compilation of model Inka Williams showing off her nude body.
Despite being a damned near decrepit 21-years of age now, Inka Williams has more or less maintained the halal nubile appearance that attracted us pious Muslims to her in the first place.
This is no doubt due to the fact that Inka has retained her membership in the itty bitty titty committee by refusing to get breasts implants… While this decision has almost certainly severely stifled her modeling career prospects, it has allowed her to remain a viable candidate for a virile Muslim deep dicking.
However, Inka should act soon and submit to Islam before time catches up with her, and she becomes a useless old whore who's frail body would not even last a single day in the salt mines.