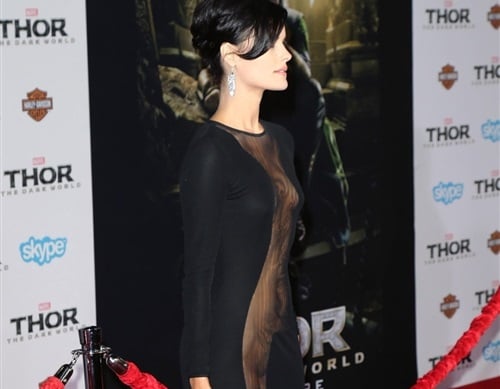 ---
Jaimie Alexander flashes her vagina (as well as her ass and most of her boobs) in these photos from the premiere of her new film "Thor: The Dark World".
This is how degenerate heathen Hollywood likes to market their movies nowadays. In fact it was probably in Jaimie Alexander's contract that she had to show her pussy during the promotion phase of this Thor movie.
Certainly it is only a matter of time before actresses like Jaimie Alexander will be getting gang banged on the red carpet to get publicity for their film. Needless to say Islam's conquest of the West can not come soon enough.