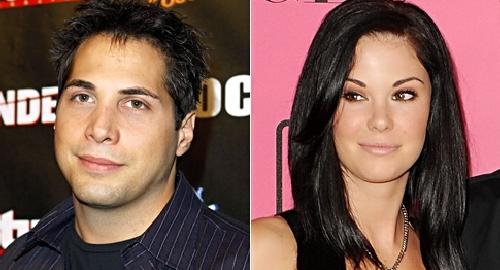 ---
What at first glance just looks like a piss poor attempt at a sex tape, is actually the security camera footage from the night Girls Gone Wild founder Joe Francis was viciously attacked by Playboy Playmate Jayde Nicole.
As this video clearly shows Jayde poured some sort of drink on Francis as he walks by almost drowning the poor man. Courageously he spins around and grabs Jayde Nicole at the bar and self-defensively drags her by her hair across the floor for a few feet.
I love a good girl fight. The only thing this one is missing is titties popping out.
Radar Online is making you go to their site to watch the video… bastards