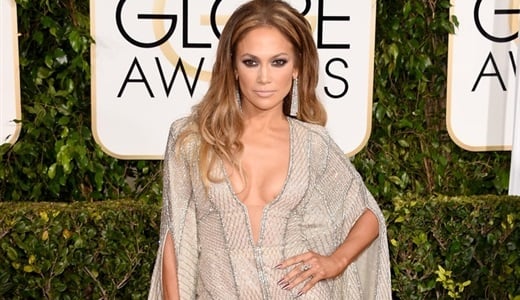 ---
Jennifer Lopez just showed the world what a classy woman she is by walking the red carpet at the Golden Globes with her nipple hanging out of her dress.
Granted Jennifer Lopez's saggy grandma titties make her nipples difficult to manage, as they flop around all over the place and constantly point in different directions. However, that is why Allah (in his infinite wisdom) invented the burka, so that old nasty hags like JLo and their dilapidated nips would be hidden from sight… Or better yet the martyr vest, so that they will be removed from sight completely.
Yes these Jennifer Lopez Golden Globes nip slip pics just go to show that the old saying is true, "You can take the Puerto Rican whore out of the ghetto, but she is still a filthy Puerto Rican whore". Those are certainly wise words to live by.