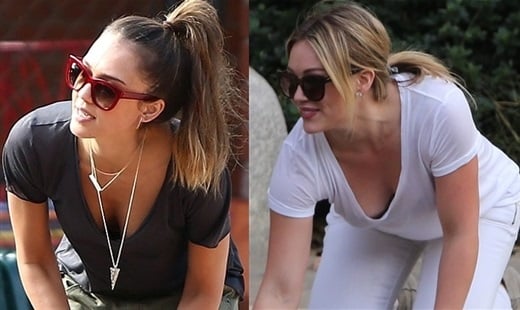 ---
Jessica Alba and Hilary Duff demonstrate the degenerate Western style of parenting by bending over and showing off their cleavage while watching their kids in the photos above.
With moms like Jessica Alba and Hilary Duff constantly flaunting their tits, is it any wonder that infidel girls all grow up to be tremendous whores, and infidel boys all grow up to be flaming homoqueers?
Even as a child, if I caught my own mother pulling a stunt like this you better believe I'd smash her head in with a rock. Of course as a teenager I did have my mother burned alive for witchcraft by claiming she bewitched me after we got in an argument about me spending too much time with my goats. I was precocious little scamp.