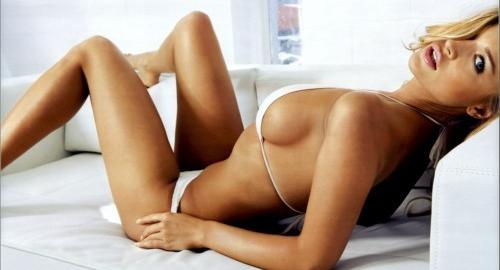 ---
The ABC show "The Superstars", features teams of pro athletes and celebrities facing off in different challenges.
By far the most interesting team is Terrell Owens and Joanna Krupa. If you have not seen Terrell before he is a 6'4 and 220lbs black guy with muscles on top of muscles. But throughout the show Krupa continuously berates and pushes him around.
When Terrell got his foot caught in a net during an obstacle course Krupa yells, "I'm so pissed. This is unbelievable. I can't believe he calls himself an athlete."
She seems to be always on the cusp of calling him "boy" and telling him to "fetch my slippers". The tension between the two makes the show quite enjoyable.
I think her bossy attitude is hot, and she is very hot to begin with. Here are some quality pics of Joanna Krupa doing what she does.