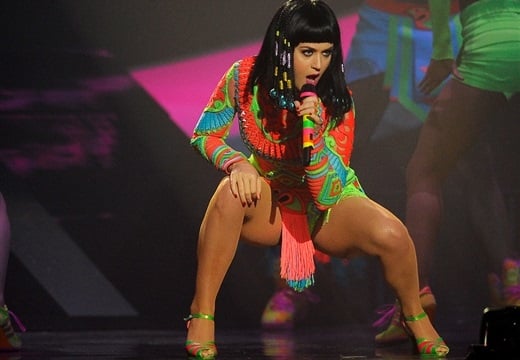 ---
Right now Katy Perry is traveling around whoring it up in cities throughout the degenerate Western world on her "Prismatic World Tour".
Below we have compiled the top 7 hottest GIFs of Katy Perry from the tour so far. Just to be clear these GIFs are not "hot" because they are at all attractive to us pious Muslims, but rather because they increase the temperature of the eternal hellfire Katy Perry will soon be burning in for her numerous crimes against morality.
---
#7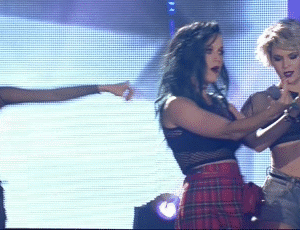 Katy Perry dressed as a slutty school girl gesturing to her fans to come pound the little bit of knowledge she acquired in class out her tiny female brain.
---
#6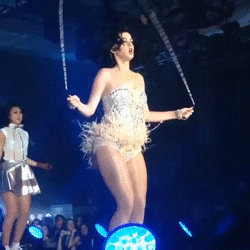 Katy Perry bouncing her breasts while jumping rope. An interesting side note, the original choreography called for Katy to also chew gum at the same time, but the strain of multitasking caused her to go into seizures during rehearsals.
---
#5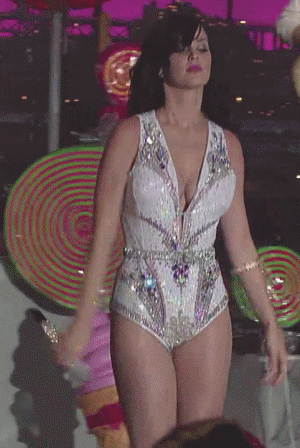 Here we have Katy Perry doing what she does best… walking with her perky tits on full display in a bedazzled slut suit.
---
#4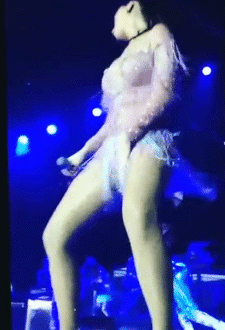 Sometimes Katy Perry is so overcome with emotion by the power of her music that she has to take a moment… and give her clit a little rub.
---
#3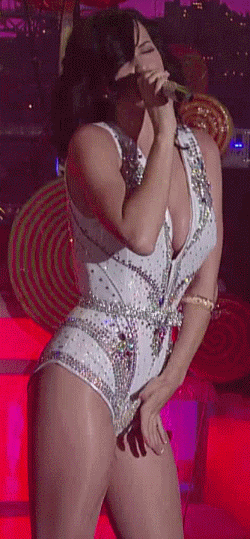 Speaking of self-gratification here is Katy Perry at it again. This time with her tit nearly popping out.
---
#2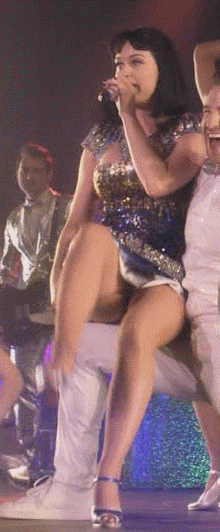 Here we have Katy Perry uncrossing her legs while wearing a dress. This upskirt sequence is the least popular portion of Katy's show, as the stench emanating from her nether regions has even caused those sitting in the upper decks to retch uncontrollably.
---
#1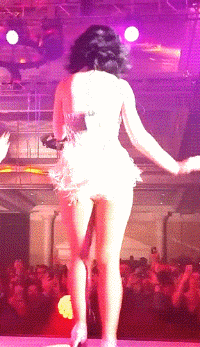 Finally we have Katy Perry spanking her butt and then showing it off while taking a bow at the end of her show. Truly Katy Perry's ass is a horrifyingly depraved and disturbing sight, and so it is a fitting one for her concert (and this article) to end on.