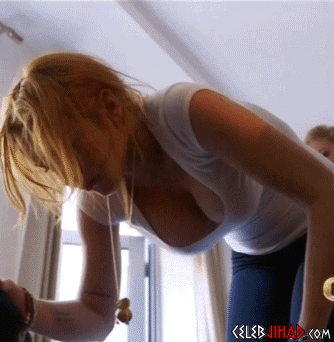 ---
Lindsay Lohan bends over and shows her massive cleavage in this scene from her new reality show "Lindsay" on the Oprah Winfrey Network.
With impressive hanging teats like these Lindsay Lohan's show would certainly get better ratings on the Outdoor Channel. However, viewers should be warned that even though Lindsay's sacks are plentiful the milk has unfortunately turned sour.
It really is a shame that degenerate Western culture polluted and ruined Lindsay Lohan's righteously bulbous mammaries. One can not help but think how much better off Lindsay would have been if instead of pursuing a career in heathen Hollywood she had been sold at the Damascus slave auctions, and lived a nice quite life in the barn of a Muslim man.