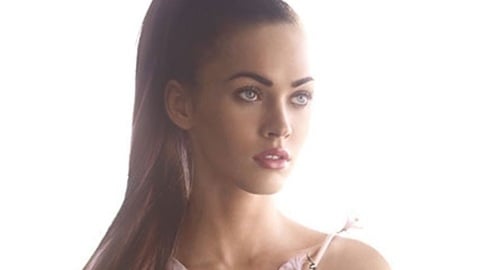 ---
After years of searching Megan Fox has finally found a swimsuit that covers all her stupid tattoos!
As you can see in the first picture below, Megan Fox is wearing a bikini and none of her moronic white trash tattoos are showing. This was no small feat for Megan, as her goddess like body is covered in the scribblings of a retarded meth head. It is as if someone spray painted their name (poorly) on the Mona Lisa.
Thanks to Megan Fox's new bikini men can now admire her body without being distracted from her poor life choices… that is as long as her douche boyfriend Brian Austin Green isn't around.