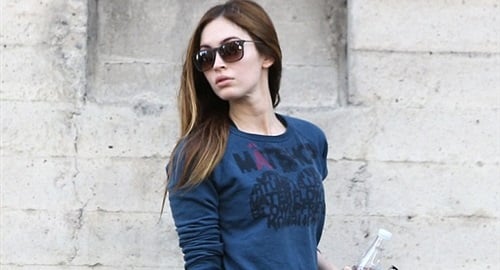 ---
As you can see in the photos below, Megan Fox's body still looks tight while in yoga pants even after having recently squirted out two kids.
This is surprising considering Megan Fox is an infidel and most heathen women use child birth as an excuse to become bloated monstrosities who drive their fat asses and hideous children around in oversized SUVs.
Of course nearly all Muslim women have tighter bodies just days after giving birth. Maybe it is the fact that our women eat such good foods (often the scraps from their husbands' plates), or the fact that they resume their field work almost immediately after giving birth (my third wife plowed nearly a hectare of land while in labor).
Regardless the reason the point is that even though Megan Fox is looking fit in these photos, by our superior Muslim standards she is still a disgusting pig.