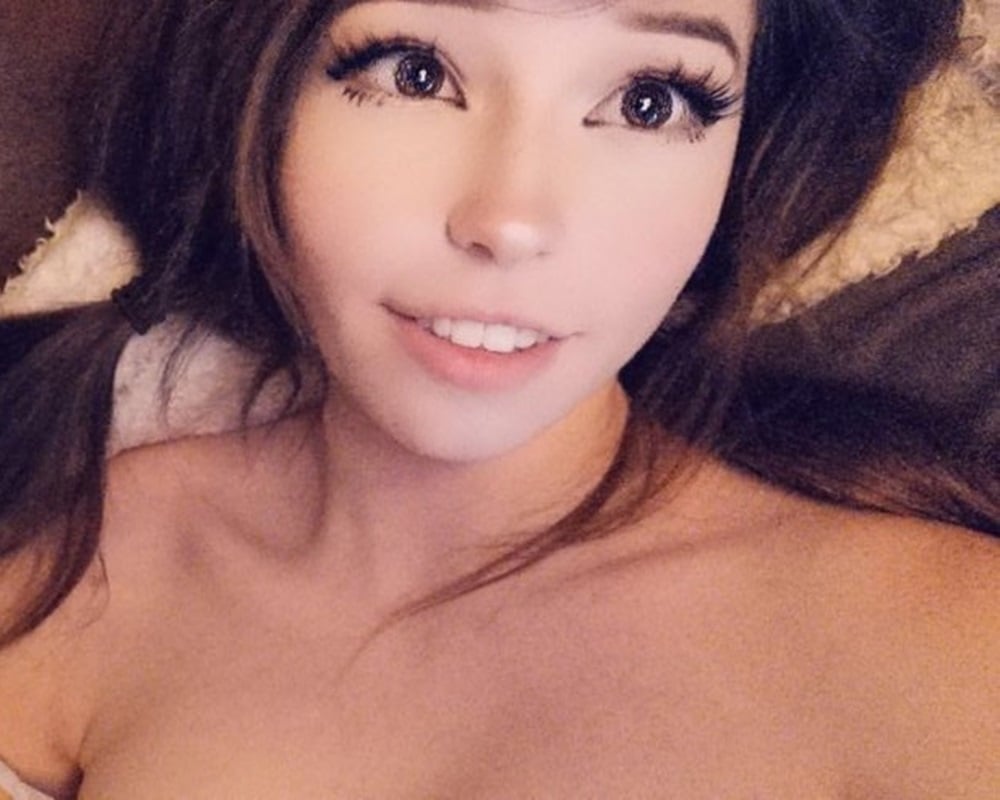 ---
Internet sensation Belle Delphine once again shows her genius as a marketer, as she tells the story of a "date night" with her in the nude and lingerie photos below.
It certainly can not be stated enough how brilliant Belle Delphine is at selling herself to the hoards of hopelessly depraved infidel "Incels" (involuntary celibates) that now infest the Western world thanks to decades of intense emasculation, the over-consumption of soy, and estrogen imitating chemicals in plastics.
Not only does Belle convey nubile innocence with a naughty streak well, but she also presents herself as a live action anime girl. Which not only plays well with her basement dwelling fanbase in the West, but will also make her a huge success in the degenerate schoolgirl panties sniffing East.
Yes, there is no denying that Belle will soon be the world's first multi-millionaire simply from taking cock teasing photos and posting them online. A testament to the power of pussy, and why it is so crucial that it always be contained under the firm hand of a powerfully masculine Muslim man.