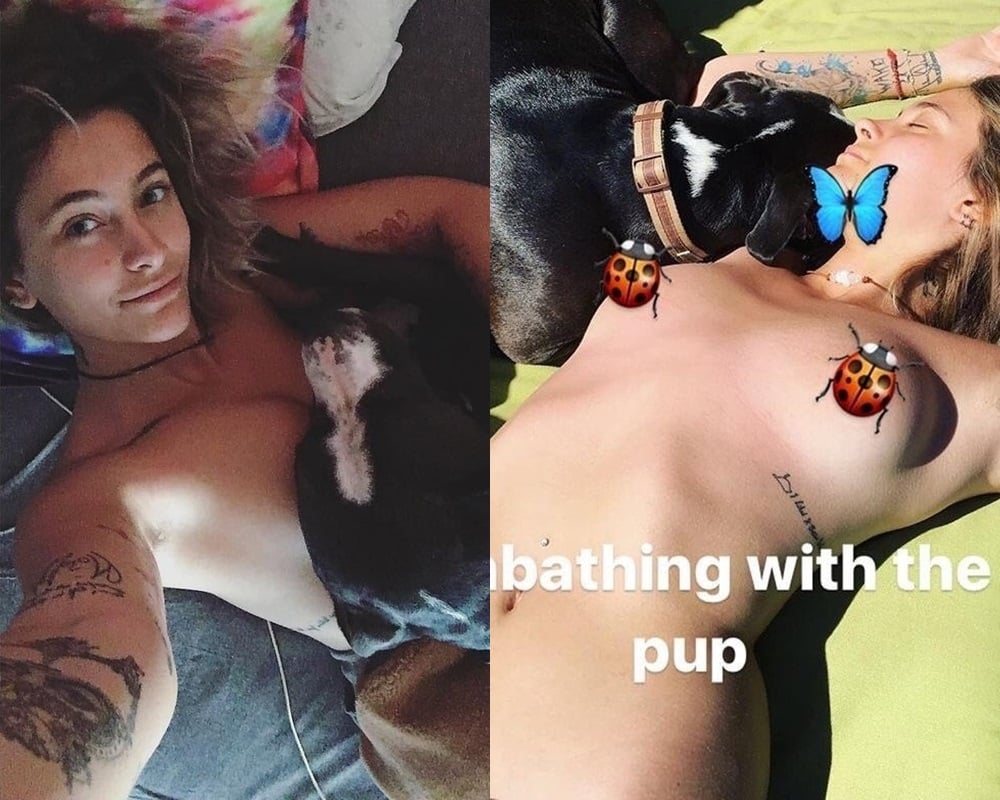 ---
When "The King of Pop" Michael Jackson's daughter Paris Jackson isn't laying around topless with filthy canines, she is "accidentally" exposing her nipple (multiple times) on Instagram (as you can see from the video below).
Of course the only accidental thing us pious Muslims want to see Paris do is overdose just like her deceased pederast father. That is why it was so disheartening when TMZ reported that Paris recently attempted to intentionally take her own life. Luckily Paris came out and said that her suicide attempt was fake news, and that (not surprisingly) TMZ got the story all wrong.
However one could certainly see why people believe that Paris is suffering from depression. For imagine the pain and rejection she must feel from being the one child that her father was not interested in molesting.