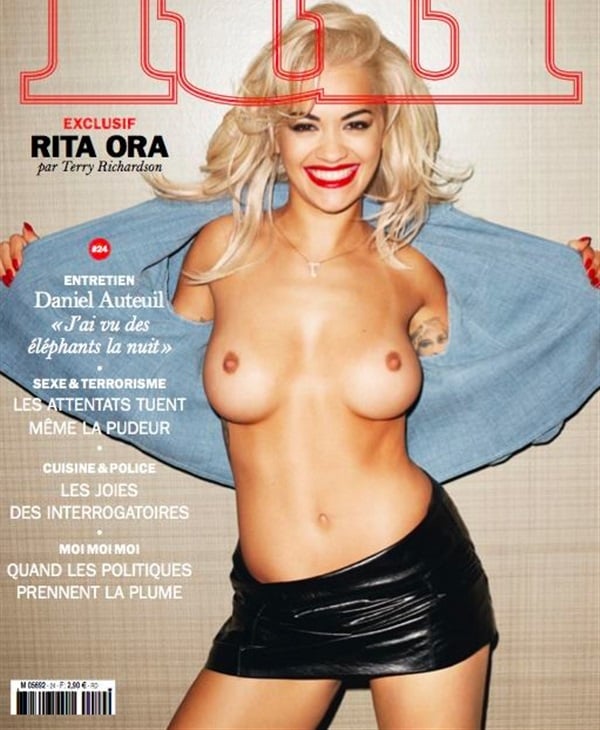 ---
English pop star Rita Ora proudly shows off her bare boobs in this topless photo for the cover of Lui magazine.
Who would have thought that a woman as demure as Rita Ora would one day expose her tit sacks on the cover of a magazine like this? … Of course I am being sarcastic, as just the other day Rita Ora was photographed walking around Paris with no panties on in a dress made up of a couple scraps of cloth and some shoelaces.
Yes like all modern infidel "musicians" Rita Ora's talents lie exclusively in her eagerness to constantly whore her sinful sex organs for attention. Popular music in the Western world is written by homoqueer middle aged Swedish men (Max Martin), performed by computers, and sold to the degenerate kuffar public by racially ambiguous whores with engorged sex organs like Rita Ora, all for the profit of the Zionists. Certainly us cultured Muslims would never want to trade the elation one experiences from the artistry of a beautifully song adhan (call to prayer) for the base sight of Rita Ora's sloppy bulbous breast meat.