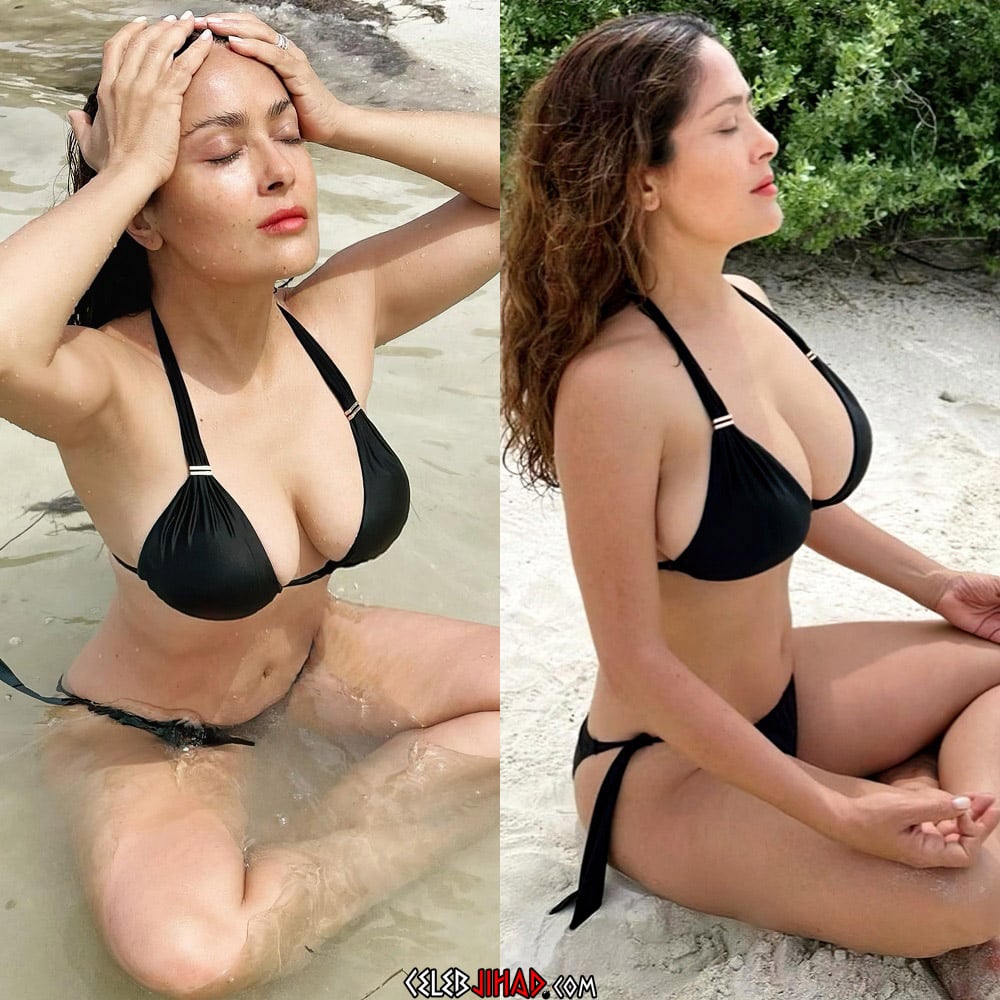 ---
Salma Hayek shows off her gigantic granny jugs in a black bikini in the new Instagram photos above.
When Salma isn't swing around her breast sacks on social media she continues to whore her massive Mexican mammaries on the red carpet in low cut dresses.
Of course as a "Latina", Salma should be aging like yak's milk in the Sahara desert sun, for at 54-years-old she is the equivalent of 162 in normal human years.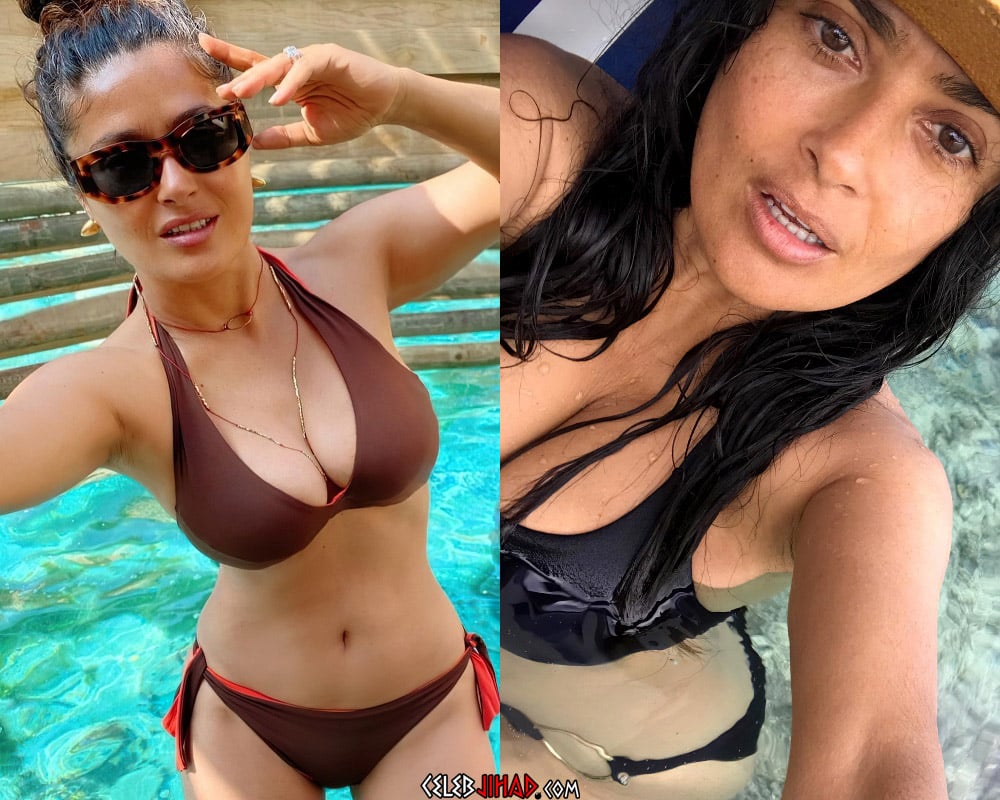 Luckily for Salma she married some French billionaire, and is now able to use his vast resources to keep her enormous udders from dragging on the ground.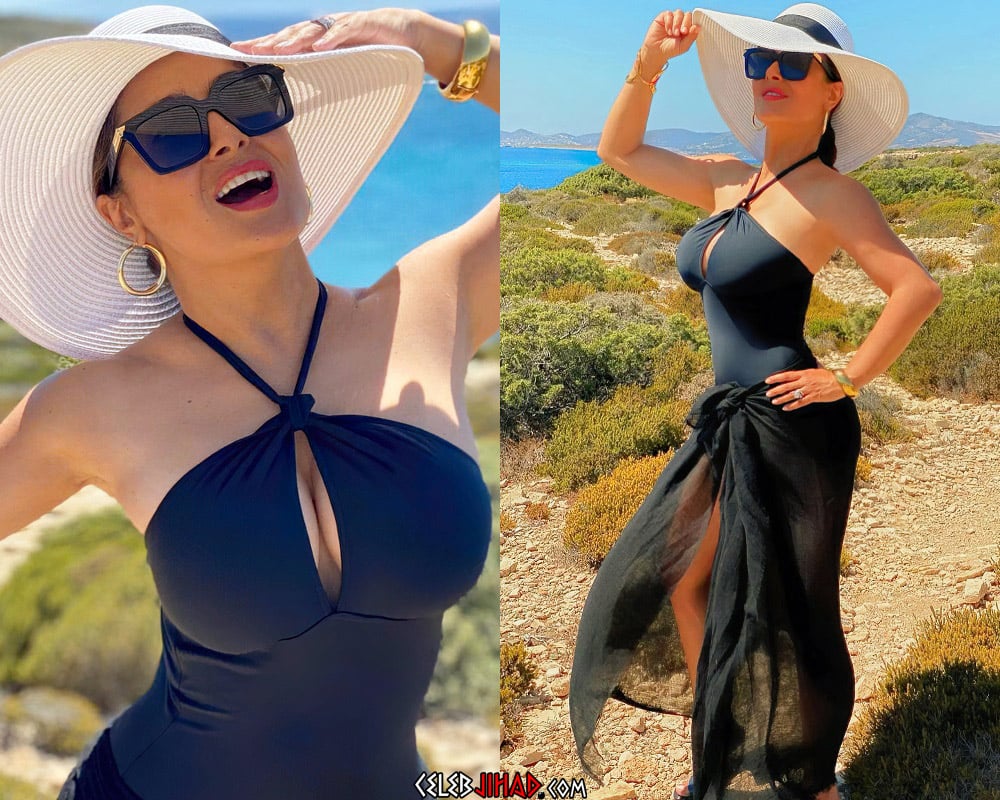 For it no doubt takes millions of dollars every year in supportive latex to keep Salma's senior citizen chesticles more or less in place.