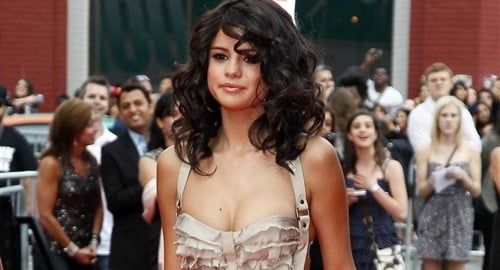 ---
After losing at something called "hockey" the Canadian capital(?) of Vancouver erupted in riots, with badasses like this guy destroying the city, terrorizing residents, and overwhelming the effeminate Canadian police force.
Desperate to quell the riots Canadian officials contacted Selena Gomez in the hopes that she would come to their country and pacify the people with her soothing whorish ways. As you can see in the pictures below Selena Gomez was more than happy to oblige.
Selena Gomez appeared on Canadian soil dressed in a ridiculously short dress showcasing her extremely spreadable legs. She then styled her hair to look like she's coming home from prom after having just been f*cked by the entire football time. A very erotic look by Canadian standards.
Selena Gomez prostituting herself in Canada appears to have stopped the rioting. No doubt she will be handsomely rewarded in moose pelts, beaver pelts, and um… Celine Dion pelts. Allahu Akbar!