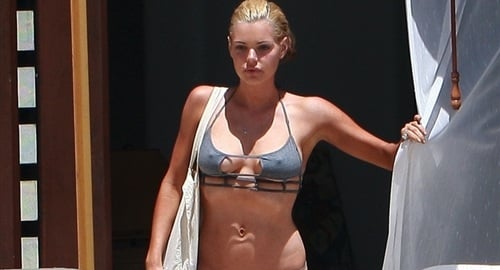 ---
Professional temptress Sophie Monk was photographed in a sexy little bikini by a pool in Mexico. Either Sophie really enjoys swimming or the pool water was cold because she is nipping out big time in these pics.
To be honest I have no idea who Sophie Monk is, but after viewing these pics I'd consider taking her as one of my wives provided she agree to convert to Islam and cut off her clit. I don't think that is too much to ask to gain my favor.
Anyway here are the pics of Sophie Monk in a bikini with really hard nipples probably from the cold water in the pool, but possibly from thinking about me.