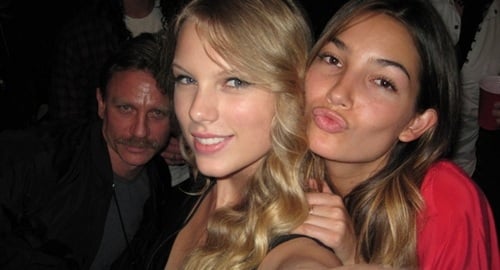 ---
I can not believe Taylor Swift did this! What an obnoxious ill mannered little girl.
Famed thespian Daniel Craig was out with friends last night when he decided to have his picture taken to benefit sick orphans. Unfortunately singer Taylor Swift was in the area and being the desperate attention whore that she is she jumped into Mr Craig's picture rendering it worthless.
Taylor Swift thinks that because she is young and famous she can go around photobombing other people pictures to get her sick kicks. Someone needs to teach Taylor Swift some manners, and I am just the man for the job.
If Taylor was ever so bold as to photobomb one of my pictures I'd show her the meaning of the word. It is one of the reasons I never leave home without a little C4 strapped to my chest. Allahu Akbar!