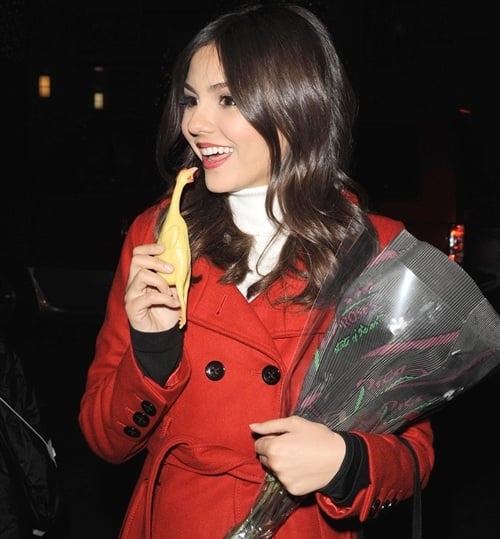 ---
Teen Nickelodeon star Victoria Justice is the queen of sexual innuendo, so it is not surprising to see her choking a rubber chicken in the photo above.
Victoria Justice just isn't happy unless she is pushing the envelope by posing with phallic objects (like here, here, here, here, here, here, here, and of course here), or making sexually suggestive gestures like the one above.
Obviously with this pic Victoria is telling her fans that she wants them to furiously masturbate while thinking about her. She is like a modern day Johnny Appleseed except for instead of growing apples Victoria Justice spills seed across the country to satisfy her own perverse desires.